Jane Hammett
Advanced Professional Member
| | |
| --- | --- |
| Location | LEIGHTON BUZZARD, Bedfordshire |
| Email | .(JavaScript must be enabled to view this email address) |
| Mobile | 07895 179 056 |
| Web | https://jane-hammett.co.uk/ |
Why choose me to work on your project?
I'm well qualified: I'm an Advanced Professional Member of the Chartered Institute of Editing and Proofreading (CIEP).
I'm experienced: since 1998, I've worked with a wide range of clients, from large publishers to independent authors and businesses. I've helped hundreds of clients to publish thousands of projects.
I'm reliable, thorough, friendly and honest. I always meet deadlines, and clients say they enjoy working with me.
I love my job: I love working with clients to achieve their aims.
Which editorial services do I offer?
MS critiques
copy-editing
proofreading
blurb writing
website editing
writing (blogs, articles, etc.)
rewriting
fact checking
What kind of projects do I work on?
Books, e-books, magazines, websites, blogs, press releases … the list is endless!
Who do I work for?
I specialise in two areas: (1) editing and proofreading fiction (children's, young adult, adult) for independent authors and (2) proofreading/editing/rewriting for businesses and publishers.
Fiction: I work with independent/self-publishing and traditionally published authors: I help to polish your work while retaining your voice. Does your novel need a critique, a copy-edit or a proofread? Contact me for a chat.
Businesses: It's important to produce clear, clean, error-free copy for customers. I will ensure that your communications are all written in easy-to-understand English that is aimed at the right level for your customers.
Please see my website for more information, or get in touch to discuss how I can help you with your project.
Here's a small selection of the projects I've been proud to work on recently. See https://jane-hammett.co.uk/portfolio/ for more.
Books for children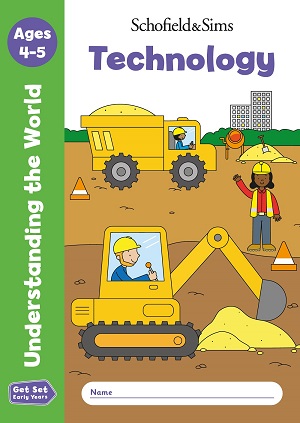 YA fiction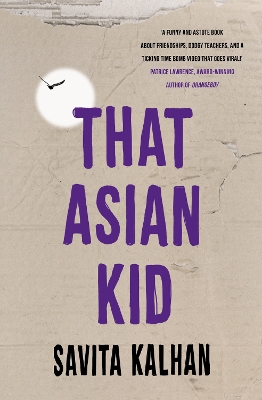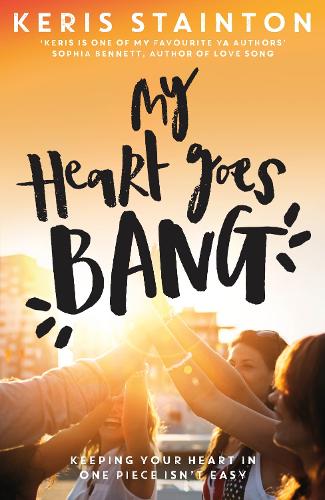 Fiction for adults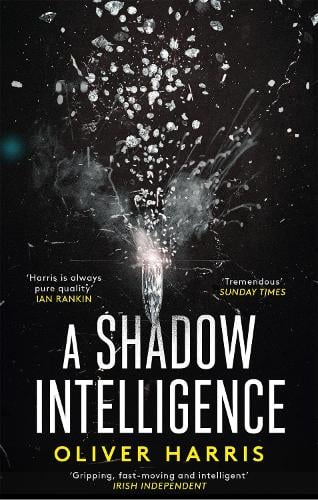 Non-fiction for adults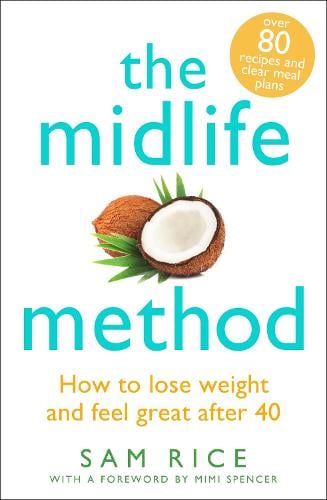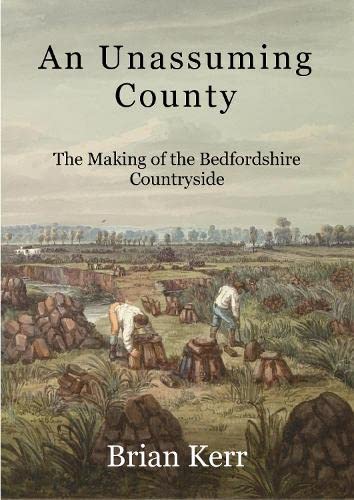 Skills
Copy-editing, rewriting, writing (blog posts, blurbs), proof-editing, proofreading (PDFs/on screen/hard copy, using BSI proofreading markup symbols or Adobe Reader's editing tools), proofreading e-book/Kindle/mobi/epub files, Anglicising, writing in plain English. Software: Microsoft Word, Adobe Reader DC, Adobe Digital Editions
Recent training
EFA Introduction to Editing Child Literature (March 2021)
Sub-editing masterclass run by Martin Lloyd, former head of writing standards at the BBC (6-week course, January-February 2021)
Fiction editing mini-conference (March 2019)
Society for Editors and Proofreaders (SfEP) annual conference (September 2016, 2017, 2018, 2019)
Developmental Editing of Fiction: Intermediate (Editorial Freelancers Association) (March 2018)
Psychic (narrative) distance workshop run by Emma Darwin, Nottingham (2017)
Introduction to web editorial skills, On-screen editing 1, Working for non-publishers, Proofreading problems (all SfEP)
Recent clients
Bonnier Zaffre, Headline, Hot Key Books, Auzou, Little, Brown, One Third Books, Quercus Books, Schofield & Sims, Osiris Educational, Curious Fox, businesses and independent authors
Subjects
Animals and birds (behaviour, husbandry, welfare), education (pre-school, early years, primary), English language, English and Scottish literature, the environment (conservation, nature, wildlife, birds, birdwatching, ornithology, countryside), feminism (women's rights, sexism, misogyny, the patriarchy), geography, history, humanities, midwifery, parenting (child development, Asperger's syndrome, speech therapy), personal development (pregnancy and childbirth, relationships, self-help/popular psychology, anxiety, depression), religion (Christianity), social sciences (crime/criminology, sociology), horses (dressage, show jumping), gymnastics
Children's fiction: pre-school books, picture books, rhyming books, chapter books, middle grade, Young Adult (YA)
Adult fiction: crime, thriller, mystery, romance, popular fiction, chick lit, biography, autobiography, memoirs
Other subjects also considered.
Testimonials
Jane completed an incredibly thorough edit of my middle-grade fantasy novel. She made suggested improvements which ranged from small technical corrections and stylistic tweaks to highlighting inconsistencies and ambiguities in the characters and underlying plot. After I implemented the suggested changes, Jane took the time to respond to my queries and read through the text again. She was very positive about my project, criticism was always constructive, and she was easy to contact throughout the process. I'd have no hesitation in approaching her to work on future projects.

Finlay Dick, author of Faerio Fortress
I've worked with Jane on over twenty books and her attention to detail never ceases to amaze me. Whether it's a spelling mistake hidden in an illustration, a rogue apostrophe, or a formatting issue, Jane spots it. Our books are bilingual and she's even flagged up discrepancies in foreign languages!

As well as being eagle-eyed, Jane turns things around quickly and has never missed a deadline. Her comments and amendments are communicated clearly and she's always happy to follow up on any queries. I can't recommend her highly enough.

Jonny Pryn, One Third Books
Jane has worked with our company for many years now. She is extremely reliable and quick to respond to proofing requests. We really trust her advice and she is a pleasure to work with. I have no hesitation in recommending Jane.  

Olivia Stephenson, Osiris Educational
Jane's approach to story-telling and line-editing is precise. If you've ever had those niggling doubts about elements in your manuscript you can't quite put your finger on, Jane has the unerring ability to home in on these and offer assistance to rid them from your work. The result is a manuscript that is much tighter, more coherent, and far more enjoyable to read than the one you sent her.

Seth Rain, author of the Humanity Series
I find it hard to express how grateful I am to have found Jane to work with. My stories would not be what they are without her input and experience. Any writer who finds her will be lucky indeed! She has taught me so much.

Lily Dyu, author
Jane is everything you want in an editor and more. She helped make my books the best-sellers they are today. I wouldn't consider using anyone else.

Carl Vernon, author of The Less Stress Lifestyle and Anxiety Rebalance
Jane has been a massive part of my writing dream. She has encouraged me to dig deep, research and learn new writing skills. I am truly grateful for all her help and advice. She is an amazing teacher. I wouldn't want anyone else to edit my work.

Faye Clark, author of Harper's Fate and Harper's Fortune
Jane is an excellent copy-editor and proofreader and I have no hesitation in recommending her.

Annette Abel, Wiley-Blackwell project manager
Jane's experience and knowledge have been a great support since I launched my blog and online business. By working together, both editing and proofreading, she has helped me to publish high-quality content not only on my own website and marketing products, but as a guest writer for other blogs. Most valuably for me, Jane has encouraged and guided me, and helped me to improve my writing skills. I now see Jane as a valued part of my support team. Thanks, Jane!

Jo Warwick, counsellor
I worked with Jane on four of my books and I recommend her services unreservedly. She has an eagle eye for inconsistencies and a deep understanding of language. It was a pleasure working with someone who is always pleasant, always on time and highly professional.

Natasha Mostert, author
Jane Hammett was one of a team of copyeditors working on a highly complex multi-volume reference work under my project management, and proved herself competent, cheerful and helpful, co-operating well as part of a team of five copyeditors over a period of several months.

Janey Fisher, Wiley-Blackwell project manager
Jane has worked for me for 15 years on many books (across all age ranges) and I have always found her to be thorough and conscientious. She always meets deadlines and is very reliable.

Jane Hughes, editorial manager, Orion Children's Books
Jane has been a great support. She has edited my first series of children's books, and her feedback and kindness have made the process much smoother and more positive. I've really valued her views and guidance, and how quickly she has got back to me. Many, many thanks.

Caroline Meek, author of the Chloe and the Weatherbys preschool series
Jane has been amazing. Her copy-editing brought my children's story to life, after many months lying dormant. She is supportive, competent, talented and did a great job. Thank you so much.

Debra Harris, author of Cats Behaving Badly
I have been pleased to employ Jane Hammett in various publishing capacities and have found her to be efficient, conscientious and thorough. Her work is completed to deadline and she has a friendly and competent manner.

Felicity Marsh, Wiley-Blackwell project manager
From my first email to Jane, I felt as though I was in safe hands: she has a professional but friendly approach, and is pleasantly efficient. She is also honest. I think that one of the most important attributes in an editor must be to tell the truth. In addition, Jane made suggestions and comments and gave me ideas throughout the script, all of which I believe will add to readers' enjoyment of the book. I was really impressed. Excellent service.

Gordon Warden, independent author