Frances Cooper | Specialist editing for nature writers
Professional Member
| | |
| --- | --- |
| Location | Shropshire, UK | Clients worldwide |
| Mobile | 07929 204545 |
| Email | .(JavaScript must be enabled to view this email address) |
| Website | www.fcproof.com |
| LinkedIn | Frances Cooper |
I provide friendly, specialist copyediting, proofreading and fact checking services to writers, publishers and organisations on subjects related to natural history, ecology, wildlife, countryside, and species and habitat conservation. I help to communicate important messages strongly and coherently to optimise their effectiveness and impact.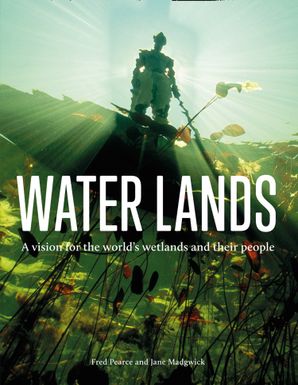 A small selection of the books I have worked on.
I work on nonfiction and academic books for publishers and independent writers, and on magazine and journal articles for specialist publications. I also work for a wide range of clients including NGOs/conservation organisations and ecology-related businesses on website copy, reports and corporate documents, and marketing and communication materials.
I worked in nature conservation for 24 years gaining a wide knowledge of species and habitats and how to conserve them. I also developed extensive experience of managing nature conservation projects, funding bids, reporting, research programmes and communication. My specialist knowledge allows me to work accurately and efficiently, contributing to the effectiveness of the project.
I also have interests in sport, sustainable travel, the climate crisis, and ethical and planet-friendly topics.
---
Skills
Proofreading, copyediting, writing, re-writing, research/fact checking
Media
Nonfiction books, academic books and journals, illustrated books, children's books, travel guides, magazines, corporate literature, websites/blogs, interpretative materials, educational materials, brochures and marketing
Experience
Freelance proofreader/copyeditor since 2016; Biodiversity Officer/ Dartmoor Mires Project Manager, Dartmoor National Park Authority, 2002–2015; Woodlands Officer, Hampshire & Isle of Wight Wildlife Trust, 1996–2002; Scottish Wildlife Trust, 1991–1996
Training
Word for Practical Editing (CIEP 2021)
Copyediting 3: Progress (CIEP 2020)
Efficient Editing (CIEP 2020)
Introduction to Fiction Editing (SfEP 2020)
Copyediting 2: Headway (SfEP 2018)
Proofreading Mentoring (SfEP 2018)
Proofreading Progress (SfEP 2017)
Practical Mark-up of PDFs (SfEP 2017)
Basic Proofreading (Publishing Training Centre 2016)
Clients
HarperCollins (Collins Learning and William Collins)
Princeton University Press
Cambridge University Press
Head of Zeus
Quarto (The Bright Press)
Pelagic Publishing
Bloomsbury
Pitch Publishing
Bradt Travel Guides
Taylor & Francis
Nature journals (via third party company)
whitefox
Sunrise Setting
Plymouth University
Leeds University
National Trust
Moors for the Future Partnership
Independent authors
Academics and students
Charities
Subjects
Nature, natural history, wildlife, ecology, biodiversity, conservation biology, species and habitat conservation, countryside management, environment, travel, trekking, sport
Qualifications
BSc (Hons) Biological Sciences
Testimonials
You've done a fantastic job working on these spreads, Frances. I'm really happy with the work you have carried out and you deserve a huge pat on the back. It can sometimes be a bit tricky when working with new freelancers but this has been a breeze! I'll be sure to keep you in mind for future projects. July 2017

[Your edits and suggestions are] a great help and time-saver for me ... The books are always much better with your input. May 2020

Managing Editor, Collins Learning (HarperCollins)
Frances worked as a proofreader on the copy for our new website. At the outset I asked her if she was willing to do more than proofreading and she was happy to help with editing and fact checking. She worked very professionally and I was impressed by her attention to detail. As well as providing an excellent proofreading service she made sense of some of our text which was overcomplicated. I received high quality work from her and I was able to rely on her to send me work that was ready to upload. Frances was easy to work with, sending regular updates and meeting all deadlines. She exhibited a real interest and knowledge in our work and was a pleasure to work with. March 2019

Jody Vallance, Communications Officer, Moors for the Future Partnership
Frances has great attention to detail. She delivered the project before the deadline. Highly recommended. March 2017

Brilliant work as always. April 2017

Project Manager, National Trust
It [is] good to have your eagle eye on the job. May 2019

… your excellent work. September 2019

Senior Production Editor, Princeton University Press
The edit was excellent … Your queries throughout the process were very sensible. August 2019

Editor, Taylor & Francis
You have done a brilliantly thorough job. May 2020

Editorial Project Leader, Collins Learning