Melanie James (MBA, MA) |Editor, Writer and Proofreader | Humanities and Social Sciences
Advanced Professional Member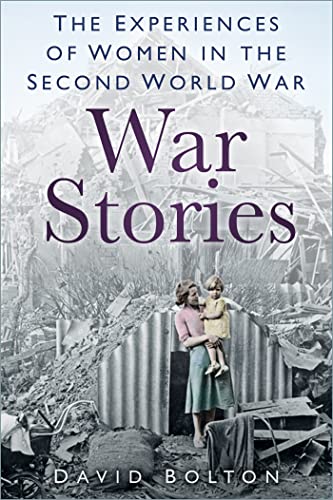 ​​
Why me?
I specialise in academic editing in historical subjects (particularly the First World War), literature, and languages (particularly French and German).
I've an MA (Distinction) in Britain in the First World War (my research has been published by the Institute of Cornish Studies), and a BA (Hons) in French.
I've lived and worked in France, Belgium, Germany, Luxembourg and the UK and speak English, French and German.
I work with academic institutions, university presses, and academic authors.
I will ensure your work conforms to all the necessary specifications, is within the required word limit, and is structurally sound and coherent.
Whether it's a multi-author volume, single-author book, multi-article journal, single article, conference paper, or thesis, I will ensure your academic manuscript is the best it can be.
---
In parallel, I've a sound business background.
I've an MBA and a postgraduate diploma in International Marketing Management.
I worked in the travel industry for over 20 years advising some truly global brands.
Having worked as brand consultant to Lufthansa, brand manager for the InterContinental Hotels Group (IHG), and Communications Manager for the European Central Bank (ECB), my specialist subjects are Marketing and Communications (particularly branding) and Writing for Businesses.
---
I'm a friendly writer and editor with a keen eye for detail. I'm an Advanced Professional member of the Chartered Institute of Editing and Proofreading.
---
The written word is a powerful tool.
It can hold the key to your credibility, your powers of persuasion and your ultimate success.
I can help with the following:
​Research and writing
Rewriting
Copywriting
Ghostwriting
Bid proposals
Editing (light, substantive, developmental)
Proofreading
Let me help you make perfect sense for maximum impact.
---
In the business world, ensuring first-class content through strong, targeted brand narratives and compelling on-point messages helps to drive growth and engagement.
Capturing that perfect tone and articulating your brand purpose, values, personality, and promise succinctly and with clarity is essential if you want to connect with your customers. Emotional connections build trust and long-lasting relationships.
I can help you make a difference.
Credentials
MBA: University of Lancaster
MA: Britain in the First World War, University of Birmingham (Distinction). Research subsequently published in Cornwall and the Great War, Perspectives on Conflict and Place by the Institute of Cornish Studies
BA (Hons): University of Warwick, French Studies (2:1)
Postgraduate diploma in International Marketing Management: Boston University, Brussels, Belgium
SfEP (Society for Editors and Proofreaders, now CIEP (Chartered Institute of Editing and Proofreading)):
Annual Conferences 2018, 2019, 2020
SfEP Proofreading 1, 2017
SfEP Proofreading 2, 2018
SfEP Brush up your grammar, 2018
SfEP References, 2019
CIEP (Chartered Institute of Editing and Proofreading):
Efficient Editing, 2020
CIEP Word for Practical Editing, 2020
CIEP Plain English for Editors, 2021
CIEP Web Editing, 2022
ACES (The Society for Editing):
Editing Translations, 2020
Quality Control for Publications, 2020
The Power of Checklists, 2020
Know your audience, 2020
Small changes, big difference, 2020
Handling non-English words in English text, 2020
Copyediting for Inbound Marketing, 2020
How to create headlines that connect, 2020
Content Strategy for Savvy Storytellers, 2020
Headlines that work, 2020
Grammar Arcana, 2020
Checking Consistency (using PerfectIt), 2020
Editorial Work in Instructional Design for Online Learning, 2020
Media
I can anglicise or americanise as necessary and work in Word, Excel, PowerPoint and Acrobat.
If required, I can edit using BSI symbols and mark up a PDF.
Academic:
I edit all kinds of academic materials in the humanities and social sciences:
Books, including multi-author volumes
Chapters
Journals
Articles
Conference papers
Theses
Dissertations
Non-native English texts
Business:
I can either research a topic for you and write about it in a particular tone of voice to your precise specifications or you can send me bullet points/rough drafts from which I can craft easy-to-read, perfectly pitched and polished copy.
My clients have won awards and contracts based on my written submissions.
Websites
Brochures
Newsletters
White papers
Blogs
Video scripts
Bid proposals
Annual reports
Flyers
Posters
Award submissions
​I can help you craft the perfect text to convince and persuade your audience.
Specialist subjects
Academic: humanities and social sciences
History: especially European, British, Early Middle Ages, Middle Ages, Renaissance, Early Modern history, Modern history, Late Modern history, French Revolution, Industrial Revolution, Victorian, Edwardian, Colonialism, Imperialism, Empire, First World War/World War I, Interwar period, Second World War/World War II, Post-war period, Cold war, Cornwall, Genealogy, Family history, Memoirs
Literature: especially English, French, German, Folklore, Theatre, Film
Education/Grammar: English grammar French grammar, German grammar
The Philippines
France
Germany
Europe
Champagne, Wine (industry, history, manufacturing processes, sustainability)
Corporate sustainability
Business:
Travel, Aviation, Hospitality, Food and beverage, Catering solutions
Finance
EU institutions
Corporate sustainability
Marketing, Branding, Trends, Market research, Marketing campaigns, Brand narratives, Storytelling
Training: manuals, video scripts
Testimonials
I was extremely fortunate in my choice to hire Melanie as Project Manager. She caught on extremely fast and brought with her a wealth of knowledge and expertise. She was highly appreciated by Senior Management, colleagues and external parties, having quickly established rapport and become a full-fledged member of the team. During her time working with me she completed several complex projects of global scope, interacting daily with stakeholders around the world. Her overall performance was outstanding, consistently delivering results and adding value. I highly recommend Melanie to any organization/company.

Enrico Lange
Director, Corporate Marketing
​LSG Sky Chefs
Melanie is very conscientious and diligent. She is enthusiastic, project-delivery focused and able to deal with everyone in an efficient and friendly manner in a fully multicultural environment across the globe. Works well under pressure and is able to handle multi-faceted projects effectively, on time, on budget.

Mark Davies
Director, Loyalty & Corporate Marketing
Star Alliance
Melanie's written communication skills are second to none. I thoroughly recommend her for any written project. She is highly academic and approaches her work with meticulous and scrupulous attention to detail. She rigorously researches her topic and is thus able to offer perceptive and insightful comments to ensure clear and concise text to engage any reader, irrespective of the subject matter. Melanie has worked with us on a number of projects which include revising our website content, authoring the script for a first-class product video, and composing the supporting documentation for submission to a review panel which resulted in our winning a coveted industry award. Melanie is an excellent asset to any project.

Alison Lessmann
Managing Director,
​En Route International
Melanie is a passionate, results-oriented leader who creatively thinks outside the box to solve complex and dynamic problems. I have seen Melanie not only be on top of the competition but to offer solutions which are operationally sound. She is at her best when faced with challenging business problems or the need to develop new ways to improve the business. Melanie has an energy and dedication that is impressive and often unparalleled, and she is a team player who always has the best interest of the company at heart.

John Krempa
Manager, Ground Standards and Operations
Star Alliance
Melanie is hard-working, enthusiastic and a very trustworthy colleague. I found her creative, proactive and always willing to learn and add to her skill-set. Melanie is a team-player but also knows how to draw out the best in herself and others. Melanie would be a great asset to any organisation and I am pleased to commend her.

Damian Hinds
VP Commercial, Crowne Plaza Hotels & Resorts, EMEA (formerly Secretary of State for Education, 2018-2019)
I have just completed my first publication with the help of Melanie and her copy editing magic! I'm a 'newbie' but Melanie made the whole process so enjoyable, her communication and professional attitude shone through and we weren't short of a few giggles either. I highly recommend using Melanie for her services, I have more publications due in the future and Melanie will be my 'go-to' editor.

Christopher David Handbury, ​Author, Practitioner and Senior TCM Consultant
Melanie heroically reached across the Atlantic to transform one continent's English into something more akin to the poetry of Britain. That accomplished, Melanie did not put down her pen: she focused on hundreds of details, polishing the text, questioning items and correcting errors. While it would have been easy to declare the project complete after a couple of passes through the manuscript, Melanie continued her quest, and thanks to her tenacity, my forthcoming book is a much stronger presentation. I may be assailed for what I wrote, but thanks to Melanie, I have confidence that I will not be criticized for the words that express the thoughts.

Ronald M. James, Author, Historian, Folklorist, former Heritage Officer
I contracted Melanie's editorial services for my MBA thesis in preparation for its submission. She was extremely professional in her approach and was very clear about the type of support she could provide. Her editing work was comprehensive and detailed, and the thesis was greatly improved in terms of the flow and clarity and I achieved a Distinction. Melanie ensured the work met the requirements of academic standards and greatly improved its presentation. Her challenging style helped me to do my best work at a very stressful time. I would highly recommend Melanie to other students undertaking academic/research activity.

Rob Shaw, Director